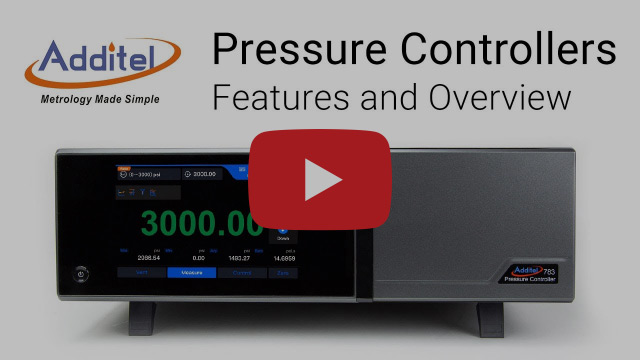 Additel's new Pressure Controllers combine cutting-edge control and measurement technology, modular design, and user-friendly features in one high-performance package. In order to achieve speed, control and accuracy across a wide range of applications, we've developed three different controller models: the ADT773 (LLP model, -0.95 to 1 bar), ADT783 (pneumatic model, -0.99 to 250 bar), and ADT793 (hydraulic model, 0 to 1000 bar). For users who require automated production, test, and calibration, our new pressure controllers will get the job done.
Here are some reasons why we think you and your customer will love the new controllers:
Five base models covering inH20 (mbar) to 15,000 psi (1000 bar)
Accuracy to 0.01%RD
Control stability ≤ 0.001%FS
Extremely quick to stabilize and control
Dual-range pressure modules – manual or auto select
Wi-Fi, USB, RS-232 and Ethernet communication
Quick Change Pressure Modules (30 seconds)
Contamination Prevention System (CPS)
Built-in Pump (ADT773 & ADT793)
Emulation mode capabilities
---
Speed:
The ADT783 Controller has been designed with speed in mind. These controllers are in a class of their own when it comes to pressurizing, stabilizing, and controlling quickly to facilitate more workload and saving valuable time and money.
---
Automated Fluid Management:
The ADT793 Controller includes an automated fluid exhaust system that is designed to prevent contaminated fluid from returning to the controller through normal pressurization cycles. This function helps ensure the longest life of the unit and reduces maintenance costs.
---
Quick Change Pressure Modules:
Additel's 151 pressure control modules can be installed or replaced within 30 seconds or less. Simply open the right-hand panel to access the modules and the controller will automatically release pressure, allowing for the safe removal and installation of the ADT151 modules.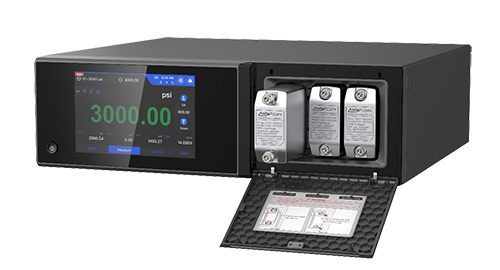 ---
Datasheets
ADT773 Datasheet
Download the PDF

ADT783 Datasheet
Download the PDF

ADT793 Datasheet
Download the PDF

ADT151 Datasheet
Download the PDF

---