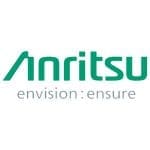 Anritsu Corporation (President Hirokazu Hamada) will measure the 5G communications quality used on a protection system demonstration for vulnerable road users (VRU) at the 5GAA*1 Symposium being held in Detroit, USA, from October 23-27, 2023.
Vulnerable road users include pedestrians, bicycles, among others, and there is growing global interest in using C-V2X technologies to prevent accidents with vehicles. The international organization 5GAA has been investigating accident prevention methods by the use of 5G-network-based communication, which is based on cooperative communications to and from VRUs. Unlike in-vehicle-based methods, it is expected that protection in blind spots (such as outside the effective detection range of vehicle-mounted sensors and building shadows) will also be possible via 5G network communication.
The demonstration of this VRU protection system will be held at Detroit's M City used for measuring self-driving vehicle systems. Prior to the demonstration, Anritsu will measure the quality of the 5G communications network between the venue and server. Latency and packet loss are the key items for assuring the reliability of networks used by the VRU protection system. On the other hand, under real driving conditions, the communications quality is deteriorated by structures, such as buildings. Normal operation of the VRU protection system requires assuring the communications quality beforehand by measurement at many points in the venue.
Anritsu will use its compact high-performance handheld tester MT1000A at the demo venue as well as the software-based measurement functions at the server side to facilitate high-reproducibility quantitative measurement of network quality while moving in the venue. In addition, plotting data obtained by measurement on a map enables at-a-glance confirmation of network quality at each location.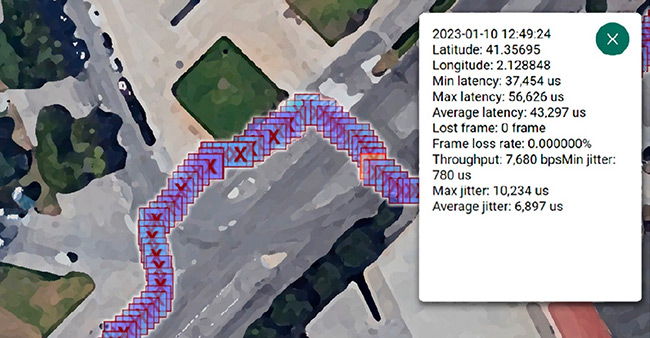 For the future, Anritsu will continue contributing to assuring the quality of networks used by self-driving vehicles and VRU protection systems.
Product Outline
Network Master Pro MT1000A
MT1000A is the All-in One field tester of B5 size excellent in operability, combined 10G / 100G Ethernet, OTN, SONET/SDH, OTDR, PTP and CPRI modules, having the automating testing function.
Technical Terms
*1: 5GAA
The 5G Automotive Association (5GAA) is a global, cross-industry organisation of companies from the automotive, technology, and telecommunications industries (ICT), working together to develop end-to-end solutions for future mobility and transportation services. For more information visit www.5gaa.org
About Anritsu
Anritsu is a provider of innovative communications test and measurement solutions. Anritsu engages customers as true partners to help develop wireless, optical, microwave/RF, and digital solutions for R&D, manufacturing, installation, and maintenance applications, as well as multidimensional service assurance solutions for network monitoring and optimization. Anritsu also provides precision microwave/RF components, optical devices, and high-speed electrical devices for communication products and systems. The company develops advanced solutions for emerging and legacy wireline and wireless technologies used in commercial, private, military/aerospace, government, and other markets.
For more information, visit www.anritsu.com.