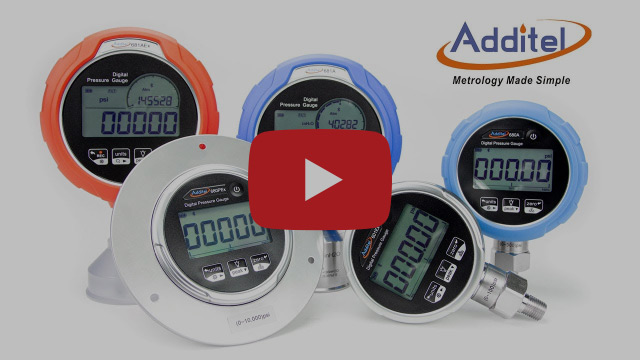 Additel is excited to unveil a series of cutting-edge pressure gauges that will revolutionize the way you measure and control pressure: the ADT681A, ADT680A, ADT680P and ADT601Ex. These new additions to our pressure gauge lineup utilize years of customer experience and feedback to improve on their original models in every way, with designs and features to both meet and exceed the ever-evolving demands of modern industries. With their unparalleled accuracy, durability, and advanced features, these high-quality pressure gauges will empower professionals across every sector to achieve new levels of precision and efficiency in their work. Join us as we continue to innovate towards the future of pressure measurement technology.
Here are some reasons why we think you and your customers will love these new gauges:
New Gauge Models: ADT681A, ADT680A, ADT680P and ADT601Ex
Pressure ranges up to 60,000 PSI (4,200 bar) and as low as 1inH20 (2.5mbar)
Accuracies up to 0.02%FS
-5°F to 120°F (-20°C to 50°C) Temperature Compensation
Simple and intuitive user interface
ATEX Certified versions available for all models
Panel mount model available (ADT680P)
Bluetooth communication with Additel LINK mobile app
Battery life minimum 1000 hours (40 days) and up to 9000 hours (375 days)
External power options available
Optional data logging features available
---
ADT681A:
The ADT681A is an upgrade to the original ADT681 gauge. With more data storage, battery life, communication options, and ATEX certified model and a stainless steel casing, the ADT681A is built to last in almost any environment.
---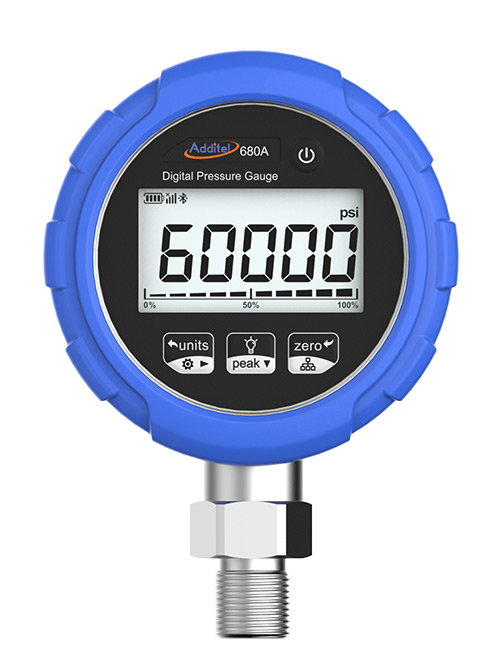 ADT680A:
The ADT680A is an upgrade to the original ADT680, ADT680W, and ADT680PB gauges. With more data storage, battery life, communication options, ATEX certified and panel mounted models, and a stainless steel casing, the ADT680 is the most intuitive all-purpose pressure gauge on the market.
---
ADT601Ex:
The ADT601Ex is a brand-new pressure gauge from Additel with more competitive pricing than ever before. With a simple user interface, streamlined features and up to 9,000 hour battery life, the ADT601Ex can operate in any industrial or hazardous environment with ease.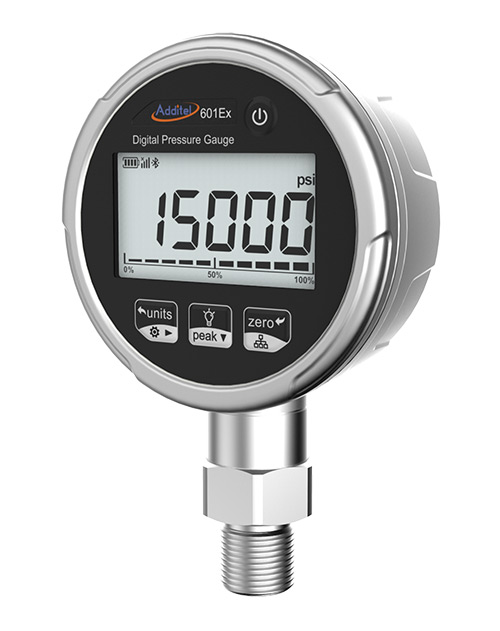 ---
ADT680P:
Additel's 680P Series Digital Pressure Gauges are designed to be used in panel mount applications. With datalogging and Bluetooth technology included and an IP67 rating, these gauges have been built with outdoor elements in mind and are the perfect fit for the field or laboratory.
---
Datasheets
ADT681A Datasheet
Download the PDF

ADT680P Datasheet
Download the PDF

ADT680A Datasheet
Download the PDF

ADT601Ex Datasheet
Download the PDF

---