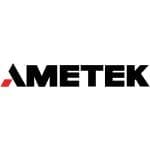 SAN DIEGO, CA – March 29, 2011 – AMETEK Programmable Power has expanded its Sorensen SG Series of programmable precision high-power DC power supplies with four new output voltage offerings of 10Vdc, 15Vdc, 20Vdc and 30Vdc to add to its current range of 40Vdc to 800Vdc. These lower voltage units have output power specifications ranging from 4 kW to 15 kW. The 20 Vdc model, for example, can supply up to 750 A in the standard 3U package, while the 10 Vdc, 12 kW unit can deliver up to 1,200A in the same 3U form factor.Ametek SG_Series
Other industry-leading features of the expanded output voltages of Sorensen SG Series include:
Industry leading voltage and current slew rates, both up and down programming
Improved power factor correction (PFC), with 3-phase 208, 400 and 440/480 Vac input with the standard unit supporting both 50/60 Hz and 400 Hz AC input frequency
The SG Series is one of the most popular DC power supplies on the market with more than 10,000 units in the field. The SG Series already leads the industry in power density, delivering up to 15 kW in just 3U. Depending on the output voltage, one to six modules can be configured in a single chassis to deliver 5 kW to 30 kW of power; these can easily be paralleled to achieve up to 150 kW of total power.
All of the models in the SG Series are available with either Sorensen General-purpose Intelligent (SGI) control or Sorensen General-purpose Analog (SGA) control.
Units with SGI control combine onboard intelligent controls with the outstanding power electronics common to all SG Series supplies. These controls enable sophisticated sequencing, constant power mode and save/recall of common setups, making the SGI ideal for repetitive testing using complex or compliance waveforms. An impressive vacuum fluorescent graphical display in eight languages, context sensitive "soft" keys and front panel keyboard simplify programming of the SGI.
Units with SGA control are designed for users who require simple front panel analog controls or remote analog control. With the same high performance power electronics as the SGI, the SGA provides essential features like 10- turn potentiometers for setting voltage and current, 3 ½ digit LED readout plus front panel OVP preview/adjustment and reset.
Units with SGI control come with standard analog control and an RS-232C port. GPIB/IEEE 488.2 and LXI Ethernet ports are optional. Units with SGA control come standard with remote analog control and can be fitted with an RS-232C port, a GPIB/IEEE 488.2, and an LXI Ethernet port as optional features.
Availability
Depending on output voltage, delivery is 4-8 weeks.
AMETEK Programmable Power is a division of AMETEK, Inc., a leading global manufacturer of electronic instruments and electromechanical devices with 2010 sales of $2.47 billion.
Full SG data sheet is available at: http://www.sorensen.com/products/SG/downloads/SG_Datasheet_03042011.pdf