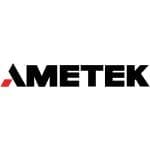 Introducing Sorensen XG 1700, Easy Integration 1700 Watts & 1U High
The XG 1700 is an industry leading programmable DC power supply designed for test, production, laboratory, OEM and quality assurance applications. The XG 1700 is a 1700 Watt, 1U programmable power supply with constant voltage and constant current modes, automatic cross-over and numerous features enabling cost effective, easy integration.
Key Modes
Output Auto Start Mode (Auto Restart)
The Auto Start mode establishes the state of the output of the power supply after recovery from a complete power cycle (all front panel LEDs are not illuminated), or after recovery from a PC failure or reboot. If Auto Start mode is set to On, the power supply output will return to its previous value. Also, after the loss of any remote digital control, the XG unit will remain active in its last programmed setting and will not disrupt any test process.
Auxiliary Auto Start Mode
The Auxiliary Auto Start mode determines the state of the auxiliary output after a complete power cycle (all front panel LEDS are not illuminated). With Auxiliary Auto Start mode turned to On, the auxiliary output will be activated after the power supply is powered up again. Foldback Mode
Foldback mode
is used to disable the output when a transition is made between the operating modes. The power supply will turn off/disable the output and lock in foldback mode after a specified delay if the power supply transitions into CV mode or into CC mode, depending on the foldback mode settings. This feature is particularly useful for protecting current or voltage sensitive loads. Foldback can be set to trigger a switch when transitioning from CV to CC mode or from CC to CV mode.
Download Product Data Sheet Here
Source: http://www.programmablepower.com/go/xg1700/index.htm