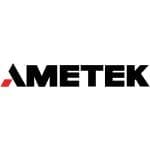 Southern Marketing Associates, Inc. is pleased to introduce the addition of the AMREL brand Electronic Loads ("eLOADS") and Programmable Power Supplies ("ePOWER") to the broad portfolio of programmable power products manufactured by AMETEK Programmable Power ("AMETEK").
The AMREL brand boasts the award winning eLOAD line of air and water-cooled electronic loads up to 200kW+, 5000Adc and 1200Vdc ratings, an array of fuel cell testing solutions (0-volt & ultra-low voltage eLOADs and a frequency response analyzer), as well as the ePOWER line of programmable switching and linear power supplies from 15W-150kW+, up to 2500Adc and 1000Vdc.
SMA is very excited to be able to offer the AMREL line of products to our customers. Don't hesitate to contact your local SMA representative to learn more about the AMREL products or to request a demonstration.