Rebranding Announcement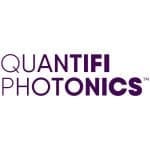 We are excited to advise that we are changing our company name from Coherent Solutions Limited to Quantifi Photonics Limited, effective date, 15th September 2020.
All documentation and communications from 15th September will be under our new name, with a new logo and an exciting new look.
Our new name, Quantifi Photonics, reflects our vision of transforming photonics test and measurement across a wider range of industries and applications. We will continue to sell and support our existing products and services as we continue to bring innovative solutions to market.
Existing warranties and support for Coherent Solutions products will be unaffected, and you will continue to receive the highest level of customer support and service from our staff.
Our headquarters remains in Auckland, New Zealand. For customers based in the US, our operations will be run out of our Austin, Texas office through Quantifi Photonics USA, Inc. , a subsidiary of Quantifi Photonics Limited.
Please update our company details in your systems accordingly. As always, we remain committed to delivering you exceptional products and customer service and look forward to working with you again soon.
For more information visit www.coherent-solutions.com/FAQ or contact us at sales@coherent-solutions.com.
Sincerely
Coherent Solutions Limited
Contact Details From 15 September 2020:
Quantifi Photonics USA, Inc.