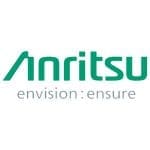 Receive an Anritsu's ShockLine™ small form factor Vector Network Analyzer to demo and try out for a 7 day free trial at your location. We know once you use you will want to purchase one to help you in reduction of test time while maintaining accuracies and test specifications you need while also decreasing the footprint of the VNA's saving valuable space in your work environment.
Anritsu simple, economic and high performance vector network analyzers are aimed at cost-sensitive passive device test applications in engineering, manufacturing, and sustainment work environments.
To learn more or sign up for a 7-day trial of Anritsu's new ShockLine™ Series Vector Network Analyzers, please fill out the form below and submit your request, or call (407) 682-7317 for immediate assistance.