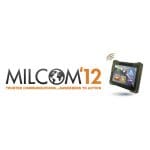 Dear MILCOM attendees and exhibitors,
As you're aware, the northeastern United States is preparing for the impact of a weather event of epic proportion. Many states and local governments have already declared a state of emergency and numerous airlines have canceled flights — more are expected in the near future. AFCEA International and IEEE Communications Society, in collaboration with the MILCOM Conference Board, have decided to cancel MILCOM 2012.
After careful analysis of the attendee list, we have determined that approximately 40% would be traveling from the impacted areas and would be prevented or unreasonably delayed from attending the event.
Paramount to our decision making process was the requirement that we maintain the integrity and reputation of excellence that you have come to expect from MILCOM over the past 30 years. Our thoughts are with those of you in the impacted region and trust you will remain safe.
– The MILCOM Team
To learn more please visit: MILCOM 2012