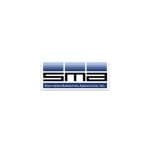 November 14, 2017 – We are pleased to announce the addition of a new SMA Sales Engineer, Richard Mercado, who joins us today covering the territory of the Panhandle of Florida, Lower Alabama and all of Mississippi which was previously covered by David Hall. Over the next several months, David will work closely with Richard to transition the customer base and support him as he gains more knowledge and experience on the full product portfolio and solutions we have to offer to our customers.
Richard comes to us from his previous role in sales, as a Sales Engineer at GenTek covering the Florida Panhandle territory. Prior to that he was in the United States Marine Corp. as an Avionics Integrated Product Team Lead at the Naval Air Station Pensacola, FL where he recently retired from the USMC. Richard has a broad reaching knowledge of test and measurement equipment along with systems experience and knowledge which will serve him very well in working with customers to determine the right solution for a customer's need.
We look forward to Richard continuing to grow market share in his territory for all our principals and we know he will work diligently to be known as the solution provider of choice to our customers.
Warm regards,
Paul Bessette
General Manager
Southern Marketing Associates