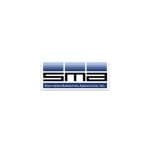 February 1, 2018 – We are pleased to announce the addition of a new employee, Jim Welch, who joins us effective today as a sales engineer covering the territory of Maryland and Washington DC. Jim will be working closely with Wayne Zimmerman over the next two months to transition the customer base to Jim as Wayne will be retiring at the end of this coming March. The SMA team will be working closely with Jim to assist him as he gains more knowledge and experience on the full product portfolio and solutions we have to offer to our customers.
Jim comes to us from his previous role in sales as a Regional Sales Manager at Ametek for the Ametek Programable Power and VTI Instruments product lines. Prior to his last role at Ametek he was the Eastern Regional Sales Manager at VTI Instruments. Jim has extensive sales experience and knowledge which will serve him very well in working with customers to determine the right solution for our customer's needs.
We look forward to Jim bringing his extensive years of sales experience to SMA to continue to grow the market share in Maryland and Washington DC while working diligently to be known as the solution provider of choice to our customers.
Jim's contact info is as follows:
Jim Welch
Olney, MD 20832
Email: jwelch@smainc.net
Cell: 301.310.6328
Warm regards,
Paul Bessette
General Manager
Southern Marketing Associates